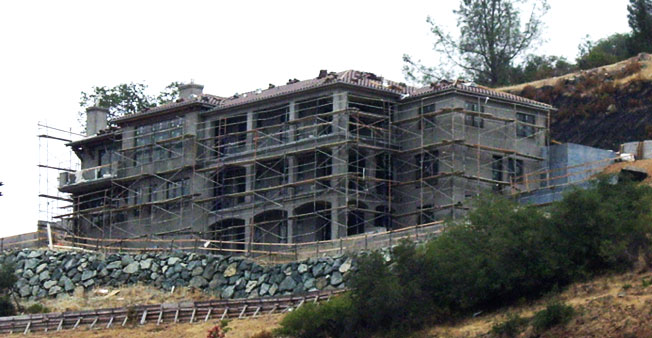 Let's Build


Building a new home should be an exciting process, not a stressful one for homeowners. The professionalism and expertise we provide, will ensure that your gorgeous new home will be completed on schedule and on budget. Our knowledge of the building process enables us to set realistic schedules, and our extensive planning streamlines the processes. We also scrutinize every detail of your plans to avoid costly mistakes.
Steps to a Beautiful Lee Construction Home
Site Plan and Lot Orientation - We work with you to assess the optimal location within your site and determine which structures would work best within the spaces. We also determine the orientation of your home so that it accesses the best views while maintaining privacy.
Floor Plan Design - After discussing your family's layout needs for both common areas and private spaces, we help develop a floor plan that will create functionality and comfort in your new home.
We can build a room for your every need!
Home theater
Game room
Library
Craft and hobby nook
Exercise room
Sauna
Wine cellar
Bar/man cave
Amenities / Finish Specifications - We take an innovative approach to helping you choose your amenities and finish details. We are able to offer you the best and latest products to ensure you enjoy breathtaking luxury without sacrificing optimal performance or efficiency in your dream home. Know that everything will be installed with expert craftsmanship and attention to detail.
Granite kitchen counters
Gourmet stoves with hoods
Custom hardwood flooring
Whirlpool tubs, rainforest showers, and dual showers
Pre-wiring for satellite, cable, and security features
Dual appliances such as washers/ dryers
Landscape / Outdoor Lifestyle - We know that today's homeowners appreciate having opportunities for year-round outdoor entertaining and relaxation. With that lifestyle in mind, we have designed and built spectacular outdoor rooms and are available to assist you with related landscaping and outdoor development processes. There are plenty of creative ways to extend your home's living area outdoors.
The Great Outdoors
Loggias
Infinity edge pools
Outdoor BBQ and kitchen
Covered patios and cabanas
Waterfalls, ponds and fountains
Themed landscaping
Walk-Through - Once your new home is complete, we walk through every inch of your home and yard with you to review the finishing details before you get settled.